At the heart of the Blavatnik Honresfield Library lies an astonishing set of manuscripts in the hands of Charlotte, Emily and Anne Brontë, much of which has been unseen for 80 years and never properly examined. It includes seven of Charlotte Brontë's famous 'little books', each of which is a work of art; a manuscript collection of poems by Anne Brontë; some 25 letters by Charlotte Brontë; and a small but exquisite autograph manuscript diary note shared by Emily and Anne Brontë. The absolute jewel of the Brontë collection is Emily Brontë's holograph notebook of 31 poems, believed by many scholars to have been lost. This poetry notebook carries annotations in Charlotte's hand. The printed treasures of the sisters include Emily Brontë's own annotated copy of their first publication, the exceptionally rare Poems of 1846, and fine presentation copies of first editions of their novels in their original cloth bindings.
The collection also includes the complete working manuscript of Sir Walter Scott's iconic novel Rob Roy, part of the autograph manuscript of Scott's verse romance, The Lay of the Last Minstrel, his light-hearted travel journal of a voyage off the Scottish coast in 1814, a copy of Border Antiquities with extensive manuscript revisions, and an exceptional group of Scott first editions in their original condition. Other Scottish material of huge importance is an early volume of poems by Robert Burns in his own hand - containing some of his earliest recorded literary works - known as the 'First Commonplace Book', as well as individual autograph poems ('Cessnock Banks' and the 'Brigs of Ayr'), and a group of the poet's earliest correspondence, including the only extant letter to his beloved father.
Jane Austen is represented by two hugely significant letters to her sister Cassandra. One is the earliest known surviving autograph letter (dated January 1796), written on the eve of a ball where Austen anticipates the end of a love affair.
Early autograph Austen letters are extremely rare: only three are held in any UK national collection, the bulk being in the Morgan Library, New York. The second letter dates from 1813 and discusses the reception of both Pride and Prejudice and Sense and Sensibility. The collection also includes rare first editions of Pride and Prejudice, Emma, and Northanger Abbey and Persuasion in their original condition.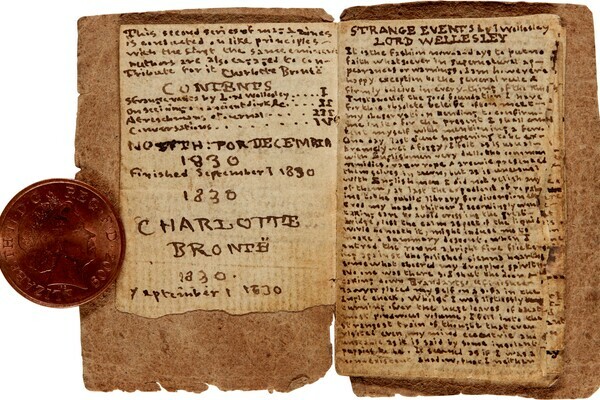 Brontë, Charlotte 'Characters of the Great Men of the Present Time',12-17 December 1829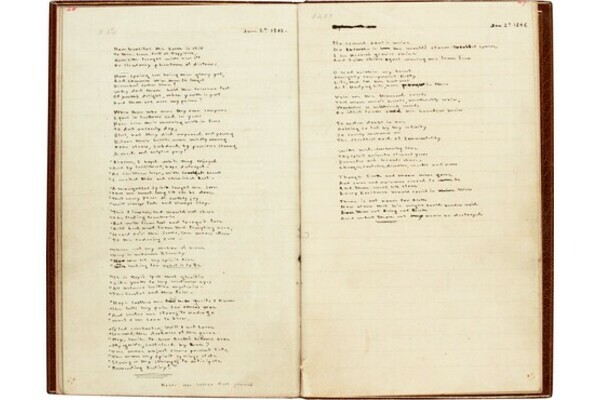 A rare handwritten manuscript of Emily's poems, mentioned in the preface to Wuthering Heights, with pencil corrections by Charlotte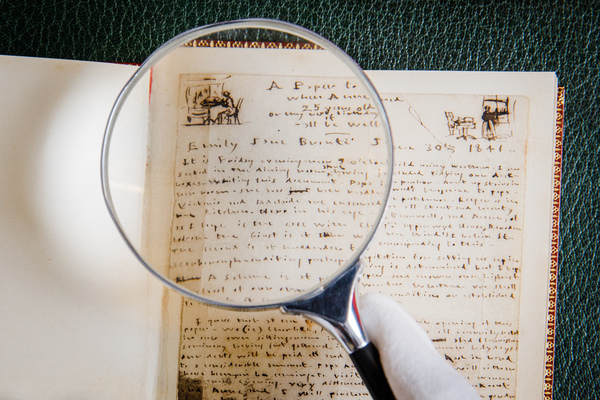 Emily Brontë and Anne Brontë, Autograph manuscript birthday notes, with sketches by Emily, 1841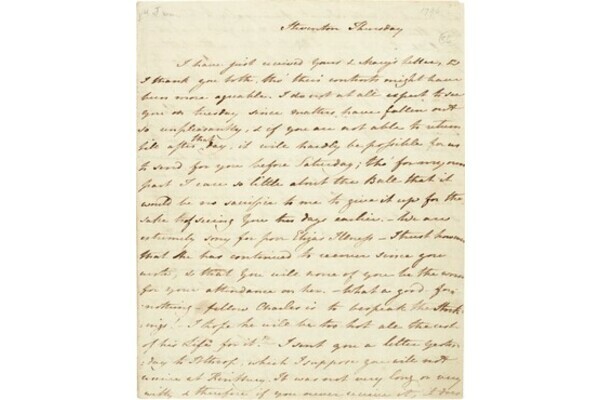 Jane Austen autograph letter to Cassandra, January 1796, on her romance with Tom Lefroy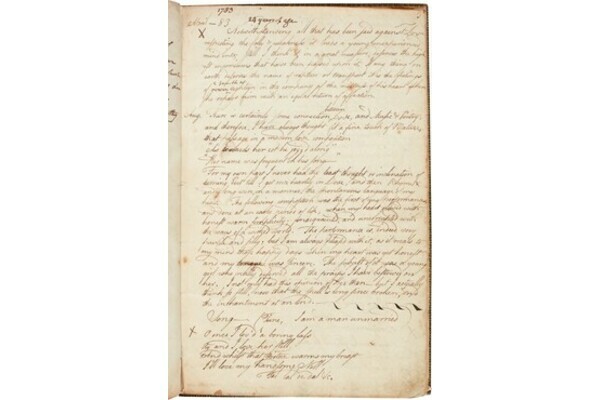 Robert Burns, First Commonplace Book
Images courtesy of Sotheby's

Sir Walter Scott's manuscript of The Lay of the Last Minstrel